Meet the entrepreneur who designed this hub for industrial engineering and innovation, and the man who knows it inside-out.
The founders of Le Vivier have a real passion for industrial engineering and innovation. They designed this Technology Park to create optimal operating conditions and to develop a unique ecosystem of entrepreneurs and companies who specialize in industrial innovation.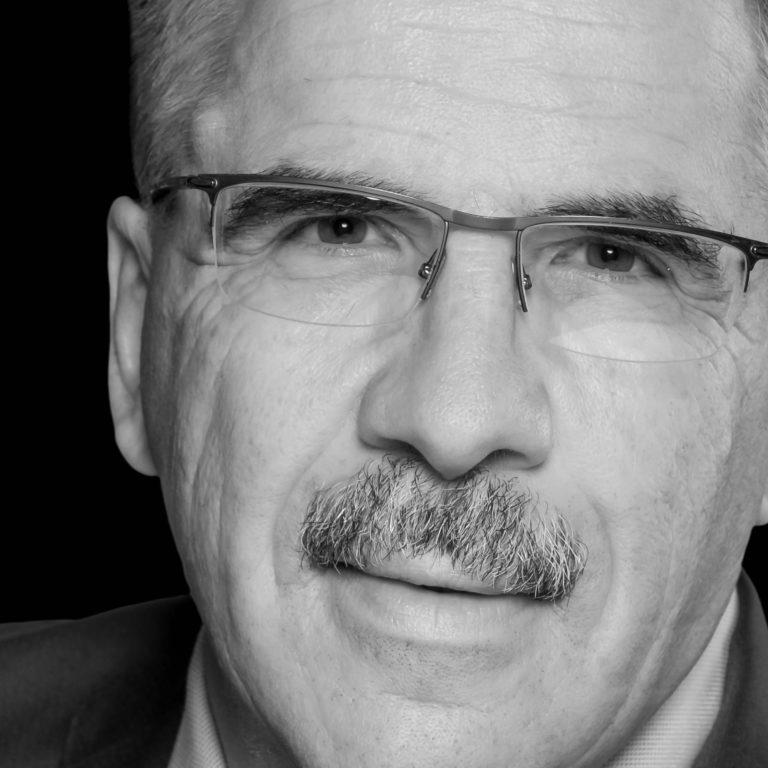 Christophe Fragnière, a graduate in electrical engineering from ETH Zurich, creates his first company CPAutomation in 1999, together with his brother Benoit, and their two partners Albert Bulliard and Pascal Papaux.
In 2002 they create the holding CPA Group, now known as Nivalis Group, that will allow them to diversify their activities and invest in other promising companies.
That same year, Christophe Fragnière decides to construct Le Vivier, a Technology Park where he can develop his enterprises and give other entrepreneurs the opportunity to do the same.
Today, Christophe Fragnière's courage, pioneering spirit and Suissitude are very much part of Le Vivier's culture.
Interview
Le Vivier is your brainchild. What made you decide to build this technology park back in 2002?
When I started my first company CPAutomation, I rented a space here at the industrial zone of Villaz-St-Pierre. This experience of trying to find the right premises for my company gave me the idea that one day I would construct a building for it, one in which we could develop and grow.
I always had an interest in real estate and construction, and by chance there was a large plot of land right next to where we were located. The plot was much too large for my company and that inspired me to build this technology park, where I could develop my own company and provide a space for others to do the same. It was clear to me from the start that this technology park needed to be vibrant, dynamic, and flexible.
So, you decided to stay in Villaz-St-Pierre to set up this hub for high-tech industrial innovation?
Yes, it was a fortunate coincidence of circumstances. I was already based in the area and really liked it for its easy access and beautiful surroundings. I figured that it would also be convenient for other entrepreneurs, and as it turns out, that's the case. Sometimes it's not more complicated than that.
Where does your taste for timeless design come from?
I don't see myself as a "design" person, in fact I'm quite Cartesian. For me this building simply needed to be practical and multifunctional, and I wanted to use good quality materials. It was important for me to create an environment in which people feel good. That's why our spaces are, well "spacious", or why we installed large windows all around the building, and the flower meadow outside.
When you look back now on what you had imagined more than 20 years ago, did Le Vivier turn out the way you wanted?
I am convinced that it was the right decision for me as an entrepreneur to diversify my activities and investments. On the one hand in creating and developing different companies for the Nivalis Group, on the other in creating le Vivier to host other companies and their industrial activities.
How do you see Le Vivier evolving in the future?
The site of Le Vivier continues to evolve with the construction of the Professional school of apprentices that will accommodate 3000-4000 students every year. The DNA of our ecosystem is particular in the sense that we attract startups, and they develop at different speeds. Some stay here for a long time; others need to leave to continue their exponential growth. It's a good thing that le Vivier is a flexible campus, and future extensions are realistic.
In 2018 you received the Shaper Industry 4.0 award. What does this recognition mean to you?
I'm not the kind of person who does things to receive an award or who wants to attract attention. Of course, I was pleased when I received this recognition, because it shows me that what we are doing here at Le Vivier is being noticed. Although I did not attend the "right" schools and don't have the typical career path of most entrepreneurs, le Vivier is seen as a model for success. This notoriety came about in a very natural way.
Do you come from a family of entrepreneurs?
My grandfather and father were dairy farmers, so I guess you can say that I inherited the entrepreneurial gene from them. I believe that you cannot really teach someone to become an entrepreneur, you are one or become one naturally.
My parents were supportive when I decided to start my own business. At the same time they said, you've got one chance, so make sure you get it right!
If you could go back in time to when you were starting as an entrepreneur. Knowing what you know now, what advice would you give yourself?
To keep believing in your initial idea. When you start a new venture, many people will have an opinion on what you should do and how you should do it. Even though they mean well, if you listen to everyone who has an opinion, you'll never do what you really wanted. So, my advice is to follow your instinct and stay true to yourself.
And finally, what makes you happy?
In 2018, I decided to pass on the torch of CEO. My entourage didn't think that I could really take a step back, but I proved them all wrong!
I love the fact that I can now do whatever pleases me, spending time with my grandchildren, playing golf and still have an active role in the company for certain projects of my choosing.
We have a great team here. You know, you can have the best product in the world, but it's the people that make the difference, it's the people that keep a company alive.
With Nicolas Chiriotti now heading up Nivalis Group and Nicolas Vogler taking charge of Le Vivier's operations, I have peace of mind because I know that the businesses are in good hands.
---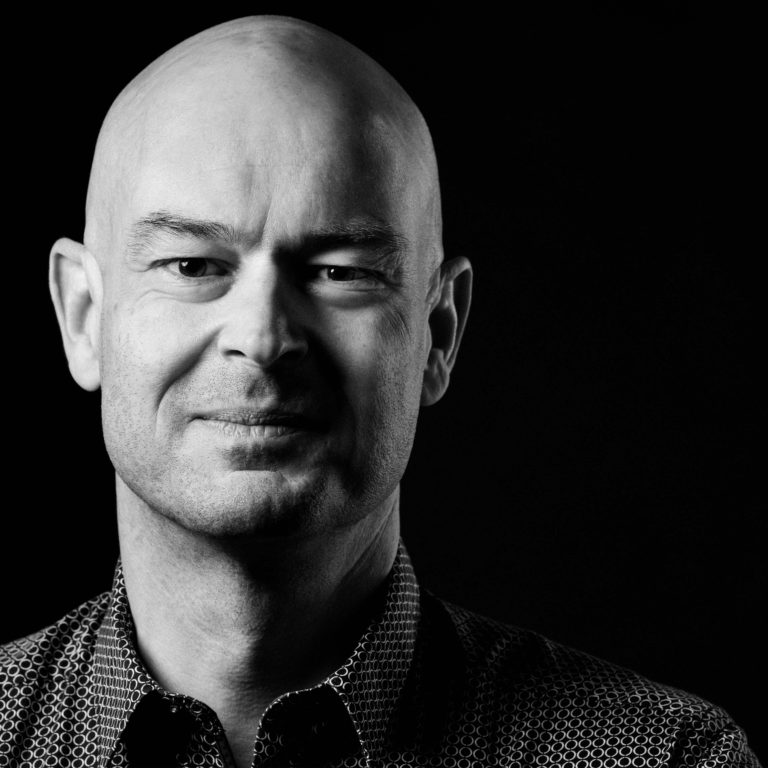 Nicolas Vogler, a graduate in Business Economics from HEG Fribourg, oversees Le Vivier's day-to-day operations.
With his expert knowledge of the economic landscape, he ensures the right equilibrium at this hub for industrial innovation.
Interview
For what type of companies Le Vivier is most suited?
Companies that work in an industrial domain or have activities in the high-tech world. At le Vivier, we try to create an environment where companies can easily create synergies and exchange with one another, and this is easier when you have a community of people with similar backgrounds, who share common goals.
Do you focus on any industries in particular?
Not really, because the technologies are used in the entire range of industries. If you take automation for instance, whether you need to operate a robot to pick and place a part, or manipulate a syringe to dispense a biomed product, the technology and mechanisms are similar and can be used in different industries.
How would you describe your relationship with the different companies based at le Vivier?
The advantage our residents have is that we are on-site. They'll see me in the hallways or at the restaurant, or I'll have a cup of coffee with them to have a chat. I see myself as a facilitator, someone who can help our residents connect with each other, and this brings about interesting collaborations.
We're very flexible and will always try to find a solution when a company needs a different type of office, wants to install a lab, or has other needs. I think our residents really appreciate our availability and flexibility.
So you like playing TETRIS?
Funnily enough it was one of the first games I played on my Nintendo Gameboy when I was young!
What is your biggest challenge in managing this hub for industrial engineering and innovation?
For me personally, the biggest challenge is to enhance the interior decoration of this technology park. The building was primarily designed to be functional and practical. And these things are still important.
But over the years, people's expectations of their work environment have evolved. Especially now that we have all experienced working from home during the covid crisis, the feel-good factor in the workplace has become even more important.
I don't necessarily have a natural sense for design, so enhancing the coziness at Le Vivier is a great challenge!
What do the residents most appreciate here at Le Vivier?
Undoubtedly the quality of our infrastructure and the good atmosphere. The on-site restaurant is like a central social hub where people meet for coffee and a chat.
The great quality of our spaces and professional environment can be a real plus for a young company. Take REGENHU for instance. It all started with three guys who had an idea. Taking residence at le Vivier gave them the necessary professional image to be taken seriously, which accelerated their success.
And finally, what makes you happy?
A lot of little things really. I love arriving here in the morning and seeing the beautiful flower meadow, then on my way to my desk getting friendly hellos from people or having a quick chat. There truly is a friendly and positive vibe here.
On a personal level, my two daughters make me happy, one is a teenager, the other a young adult. When I see how well they're doing, I tell myself my wife and I must have done something right!
A selection of press articles about Le Vivier.